Hello,
Here's a little bit about me:

I'm a sophomore at North Dakota State University majoring in Computer Science, minoring in Psychology. I'm origionaly from Fargo, ND and have one younger sister. For the past 3 years I've worked at Mills Fleet Farm as a cashier, then moving to the Point of Sale/Audit department, and I am curently a resident assistant at NDSU. I'm not sure if you could tell or not, but I love to juggle. I'm currently single. This summer I will be working on campus, and next year I will again be a resident assistant.
---
Here are some pics of me:

This is what I look like, with my 2 puppies, Chip, and Duke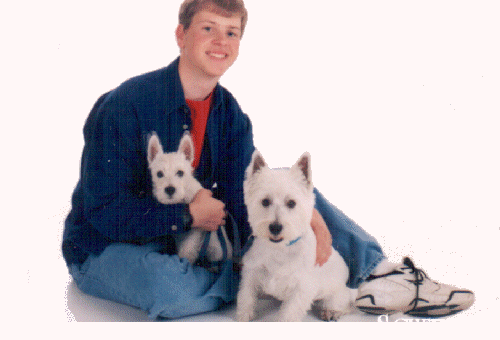 And this is me in my senior letterman's jacket.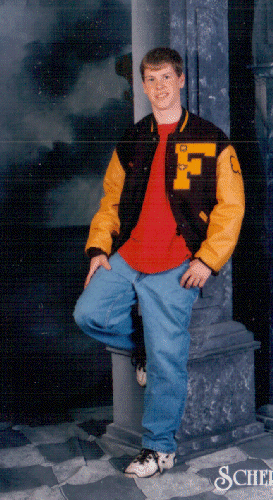 Here's me with my sax. Yes, I know that's kind of obvious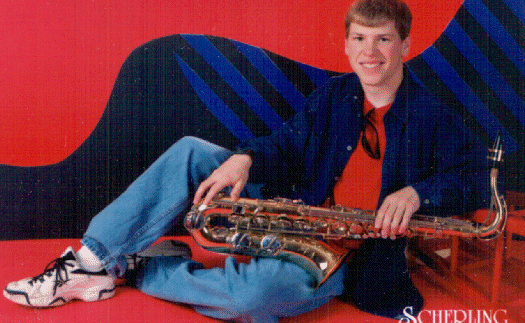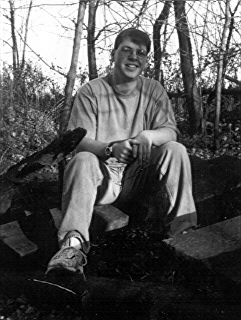 This was taken in the fall of 2000